5 Cheap Valentine's Ideas: Southern Utah Style
Now I usually don't like using the term "cheap," but these budget friendly Valentine's ideas are so inexpensive that it totally fits!
If you have kids, plan NOW to have family babysit or ask some friends/neighbors to do a trade of nights so you can all get your dates in. It saves some serious cash if you can pre-plan.
Before we get to the list of ideas, just make sure you spend a little time thinking about your significant other. Do you know them? If you have ANY question about what you SO would want, check with mom or a friend. Don't be embarrassed. Asking for some help shows that you care. Taking time to think about your partner and what they would want, makes any one of these ideas a hit.
5 Cheap Valentine's Ideas for around 15 Bucks
1st up, The Day Date
These are a fun escape from the boring norm. You can schedule the day date for a day that you already have off so no time off is required.
*Pro Tip: Make an invitation for your date. This adds the pow needed and it gives you and your date something to look forward to. Add date, time, whether the date will include food, and appropriate attire.
#1. Plan a hike on one of the FREE trials or hikes in the area.
Aspiration Trail in St George, Utah, is fairly easy as is Temple Quarry Trail. Plus you can get some history of the area in there as well. You'll look so smart and prepared. In Cedar City, Utah, you can stay close to town and go to Thunderbird Garden Trailhead. Before you head to your hike, grab some snacks, water and a first aid kit and throw it all in a back pack. Make sure to take some pictures while you are making your memories.
#2. Plan a Pic Nic. 
This can look amazing with some planning but very little cash.
~Find a basket or back pack and a blanket
~Pick the main entrée - Costco has a whole chicken for $4.99 that you can take to carve or carve at home to take enough for sandwiches and have plenty left over for soup or a casserole.
~Pick the sides - You can grab some fruit and veggies and add some ranch to dip in and call it a day. If you get some sides at the deli counter at Harmons or Lins, they will include your plates, cutlery and napkins!
~Don't forget the drink - I truly prefer water, but you can grab some bubbly to add some flare.
~ To give you some pic nic options, pack some cards, a frisbee or some get-to-know-you questions.
Put it all together in the back of your car and you are ready for a fun and possibly romantic day date!
#3.Drive-In with dessert.
Go to "your" spot and set up a drive-in for your Valentine. Maybe it's up at Dixie Rock or up Cedar Canyon. All it takes is a laptop or tablet and some planning on how to rig it all up. What takes this idea over the top is knowing what type of movies to suggest for options and what movie snacks you bring. Maybe you have a first movie you watched together or you know your SO LOVES Red Vines. Have a little sweet and salty with the perfect dessert to share.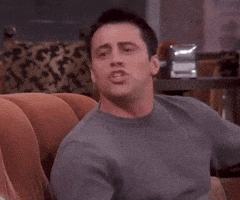 Or, go big and get 2 desserts.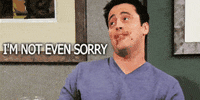 Next up, Valentine's At Home Date.....
#4 Netflix and Chill
This doesn't have to look like a cop-out date at all. Just make sure you take the time to plan it all out. Organization is what gives you the confidence to pull this off. Grab your SO's favorite treats and splurge for some popcorn from the movie theater and you will feel good about being so thoughtful. Text your Valentine to tell them you are exited about seeing them. Add a candle or two and a cozy blanket and you are all set. (Coupons for an obligation free massage can add some fun.)
#5 Romantic Dinner At Home
Make something you are comfortable with. Steak and veggies, spaghetti or tacos. Yum!  Make it pretty. You can get all the decorations you need at the dollar store. No kidding. I have found center pieces, fancy glasses, table runners, confetti/flower petals, balloons and candles all at the dollar store. You definitely don't need all of those to spruce up your table.
Just make sure to plan enough time to make the magic all happen. Add some music, dim the lights, maybe some dancing and write down at least 5 things that you LOVE about your Valentine, so you can share it at dinner. Don't forget to clean up!
You Can Stay Overnight In This Deluxe Tree House in Orderville Utah
This treehouse in Orderville Utah near
Zion National Park
will make all your inner-child's dreams come true.
PICTURES: See Country Stars Walk the 2023 Grammy Awards Red Carpet
Carly Pearce, Brothers Osborne and more country stars walked the red carpet ahead of music's big night on Sunday (Feb. 5.)