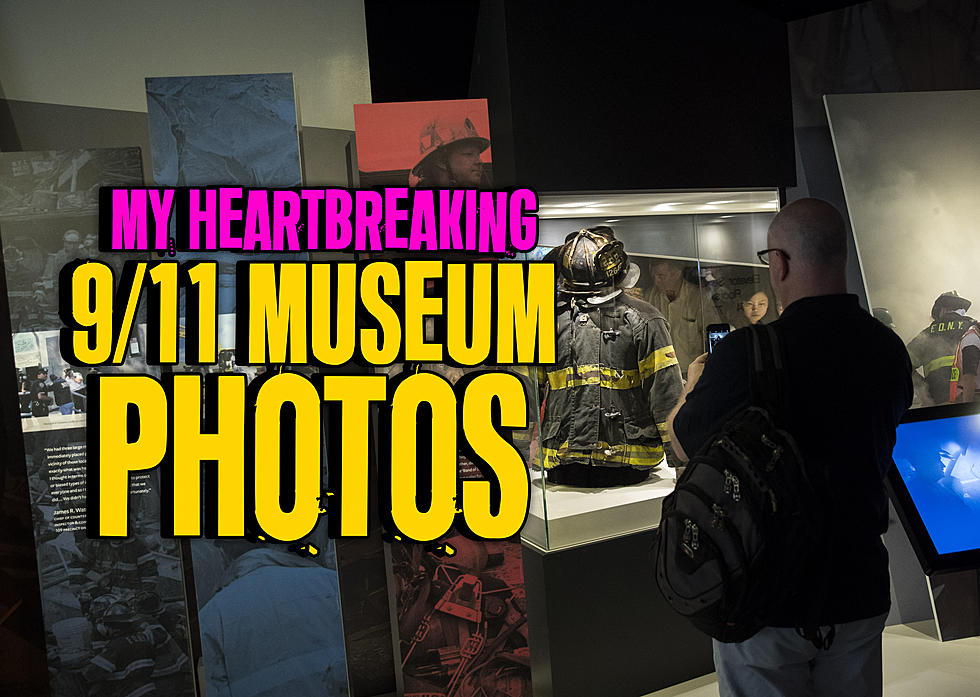 My Heartbreaking & Jaw-Dropping Photos From The 9/11 Museum
Getty Images
22 Years ago. It's one of those things that EVERYONE will remember exactly where they were when it happened. September 11, 2001. Maybe you were waking up for school like I was. Maybe you were making breakfast for your family. Maybe you were at work already. One of the most heartbreaking days in American history.
Last year, on September 11th, I was in New York City and I dropped by the 9/11 Museum. I took photos and videos inside the museum, I wanted to share them with YOU! These photos are from my Instagram Stories one year ago. Prepare yourself... They're not the easiest photos to see.
New York Fire Department:
Survivor's Staircase:
This staircase is still standing (for the most part) and was the staircase that thousands of New Yorkers used to escape the World Trade Center on 9/11.
That big famous antenna on top of the North Tower:
The first plane to hit. American Airlines Flight 11 Remains:
Things that have remained UNTOUCHED since that day (Notice all the dust and debris):
Powerful Message of 9/11 Widow:
Hijacker, Mohand Al-Shehri's boarding pass for United 175:
This piece of paper was found in the rubble later on. Nobody knows if they made it out or not:
22 years later, and all of us still remember where we were that morning. If you ever have the chance to go to New York City and see the 9/11 Museum... TAKE IT! Even the memorial at Ground Zero is incredible.