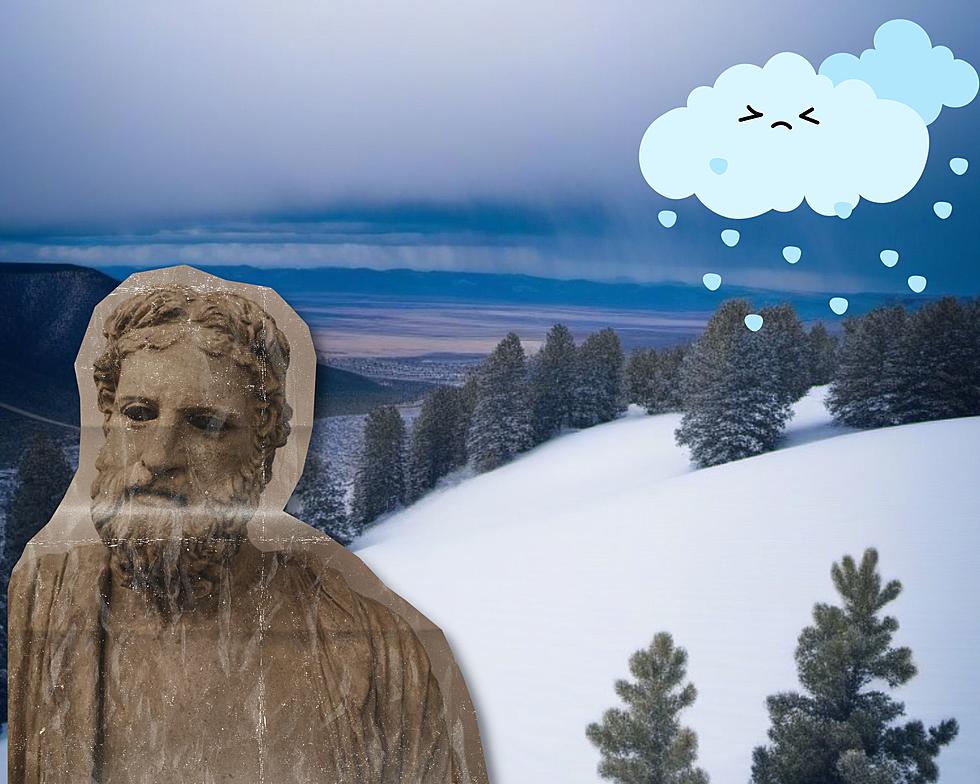 Look Out Cedar, It Could Be Another Whopper!
Stable Diffusion / Canva
I'm starting to have the feeling that we are in for another substantial winter in Cedar City again this year. You might wonder what is nudging me to that feeling and I think I have a good answer for you.
I could point out, as some of my colleagues have done, the prediction from this years publication of the Farmers Almanac. In that prognostication, they are predicting a "cold and snowy" winter for almost the entire continental United States.
Or I could point out that predominate talk going around from most forecasters that we will be under the influence of El Nino this winter and that usually brings in more precipitation meaning, for us, lots of snow.
Those are a couple of compelling arguments for making the case for another whopper of a winter, but I believe I have found the key indicator that shows that we are in for it this year.
Going in to fall a year ago, I posted an article with data from the Climate Prediction Center (CPC), and in that data, the NOAA folks were saying winter in our neck of the woods was not going to be much of an event. We all know what happened then.
So why do I think we are in for another significant winter? Well, like last year I looked at the data from the CPC, and like last year, they are saying that this coming winter will not be all that un-ordinary. Look out.
There are some nuanced differences from this year to last. For example last year the CPC said our region leaned toward less precipitation than usual, and then we know what happened. This year, as you see, they are forecasting an equal chance of precipitation.
As far as temperatures go, this year the CPC is saying it will be an equal chance of us having our typical "normal" winter time temperatures.
Since the Climate Prediction Center is saying that we are, by in large, going to have a winter that will not be all that noteworthy, I've got to think we're going to get walloped.
I don't think there is a lot of argument that we are in face in an El Nino pattern, and, that being the case, we should get ample snowfall this season. El Nino events often bring wetter conditions to the southern United States, including our part of Utah. This can result in above-average precipitation during the winter months. Higher snowfall in the mountainous regions can contribute to increased snowpack, which is crucial for water resources in the state.
And if that is the case, it could be another banner year for the folks up at Brianhead and Eagle Point.
We should keep in mind that all these forecasts and predictions are just that. We won't really know what the winter is like until we get through. And, as we have done for all the winters we have experienced in our lives, we will get through.
So what will the winter of 2023-2024 be like? Your guess is as good as mine...and probably as good as the Climate Prediction Center.
Top Ten One Day Snowfall Total In Utah
So with the record setting snow we had last year, how many 1 day snow fall records did we break? Turns out none. From the
National Centers For Environmental Information
, here are the top ten 1 day snow fall totals from Utah, including the date it happened.
Gallery Credit: Dr T