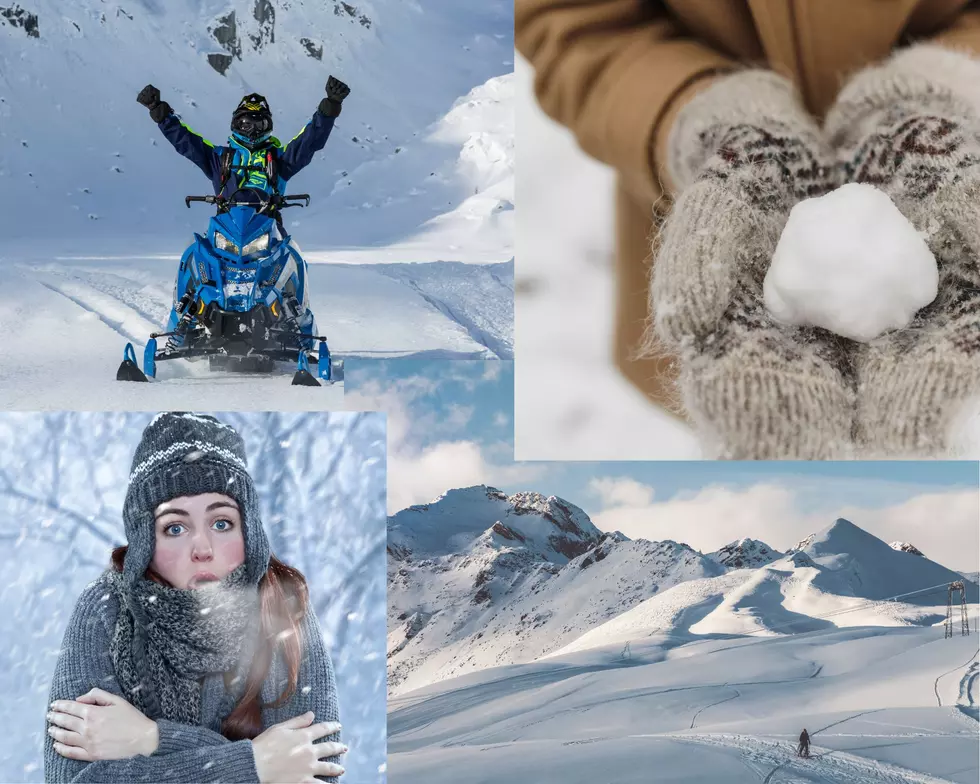 Snowmen, Snowball Fights, Skating All Fun But…..
Canva
Sorry Olaf, I'm out.
I don't want to build a snow man.
Winter is here and our response to it is usually hot or cold (pun intended). We either love it or despise it. I've actually developed another response. I endure it. It's really all I can do. Thankfully, we are already a third of the way through the winter of 2022-2023. As I'm writing this on this winter day it is 43 in St. George, 37 in Juneau, Alaska and 23 in Cedar City. You can guess where I am.

By the way, I shouldn't complain much. I wasn't here in 1937 (though some of my co-workers think I probably was), that was a cold winter. On January 9th of that year Cedar City dropped down to 26 below zero. Don't laugh too hard, Dixie, that same year St. George cooled down to 11.....below zero.
It wasn't always this way for me. When folks hear that I'm from southern California they assume that I came from a much bigger town than anything in southern Utah and never had to deal with snow. Both assumptions are false. The place I grew up in would be comparable to Parowan...maybe Beaver. And we were in the mountains so, yes we dealt with snow every year. And as a kid, I loved it! Snow(persons?), sledding or out on the toboggan, ice skating almost every week, and yes at outdoor rinks. And the best part was waking up, seeing that a good amount of snow had fallen during the night, turning on the radio to hear the magic words, "no school for the Rim of The World school district!" Talk about bliss! Outside to to build snow forts and start a snow ball fight with anyone who walked by, warm soup for lunch, and back out to do it all over in the afternoon. Even did an igloo once. We usually had three or four snow days a year.
I feel bad for kids around here. In the time I've lived in southern Utah the Iron County School District has has a total of ONE snow day. I'll leave it to you to figure out how many Washington County has had.
Still, I know there are people who live for this time of year. And I hope they have as much fun and enjoyment as I did when I was a kid. And adults have play things to do in the winter. One year I got to cross country ski over at Bryce Canyon. Many years ago, our family went with friends and we snowmobiled in to Old Faithful at Yellowstone park. It was a lot of fun, and very, very cold. Really, if you have a chance to visit a national or state park, that typically is not thought of as a winter destination, you should go if you can.
So, if you are having a great time this winter, good for you. Enjoy your skiing, snowboarding, ice skating or hockey, snowshoeing (great opportunity for that now at Cedar Breaks National Monument) and coming inside to warm up and going out to start it all over again. I hope you have a fun!
For me, I'll enjoy watching the snow fall and everyone playing in it, get ready for the annual viewing of "Groundhogs Day" and yes, I'll still have that bowl of warm soup.

Want more cold facts? Scroll below!
LOOK: What is the coldest city in every state?