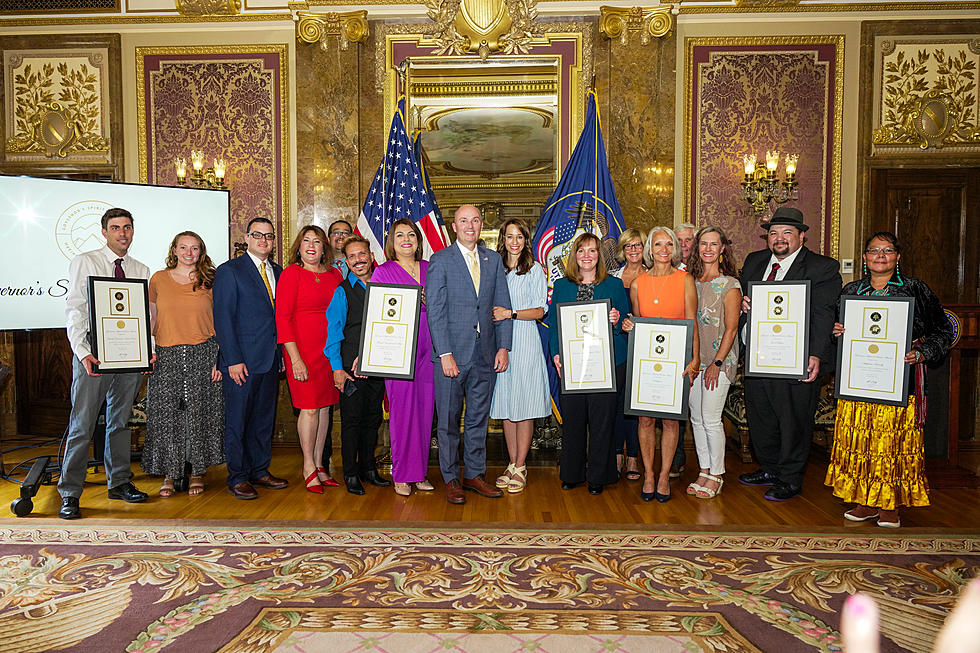 Cedar City Resident Wins Governor's Spirit Of Service Award
Utah State Office of the Governor
Utah Governor Spencer J Cox has announced the winners of the second annual Spirit of Service Award, and a Cedar City resident is among the recipients. Mary Anne Anderson was one of the four individual winners for the year.
Mary Anne Andersen has devoted herself to building the arts community in Cedar City. She has chaired the Cedar City Arts Council mini-grant committee for 15 years, chairs the Literary Book Group for the CCAC and has taught piano to countless students at Southern Utah University and in the community. She serves on the Cedar City Music Arts Board and also writes a weekly newspaper column.
Mary Anne and her husband retired to Cedar City in 1999, with the intent of finding the good life in a place where they had vacationed for forty years. She received her bachelor's degree in English and music from the University of Utah, acquiring a Phi Beta Kappa key and a husband along the way. The couple's educational pursuits took them to Arizona, Salt Lake City, and finally Fresno, California, for twenty-five years. While in California, Mary Anne raised three daughters, studied piano, taught as an adjunct professor of piano at Fresno City College, and maintained a large studio of private students. The "retirement" to Cedar City has been anything but.
Two southern Utah organizations were also honored this year with the governor's Spirit of Service award.
Switchpoint Community Resource Center is a stepping stone for individuals experiencing homelessness. Switchpoint CEO Carol Hollowell created Switchpoint eight years ago, collaborating with the city of St. George, to open a 24/7 homeless shelter. Since then, Switchpoint services have expanded from Washington County to Tooele and Salt Lake counties.
The Friends of Snow Canyon State Park is a nonprofit established in 2011 to support the mission of Snow Canyon State Park. In 2022, the Friends contributed more than 2,700 volunteer hours to park projects. Projects included public education programs, graffiti removal, control of invasive plants; restoration projects and maintaining the park's 38-plus miles of trails.
The Utah Governor's Spirit of Service Award is an award presented to recognize individuals and organizations in the state of Utah for their exceptional commitment to volunteerism and service to their communities. The award is given to those who have made significant contributions to improving the lives of others and promoting the spirit of service throughout the state.
LOOK: Counties with the most motor vehicle accident fatalities in Utah
Stacker
compiled a list of counties with the highest motor vehicle crash fatality rates in Utah using data from National Highway Traffic Safety Administration.