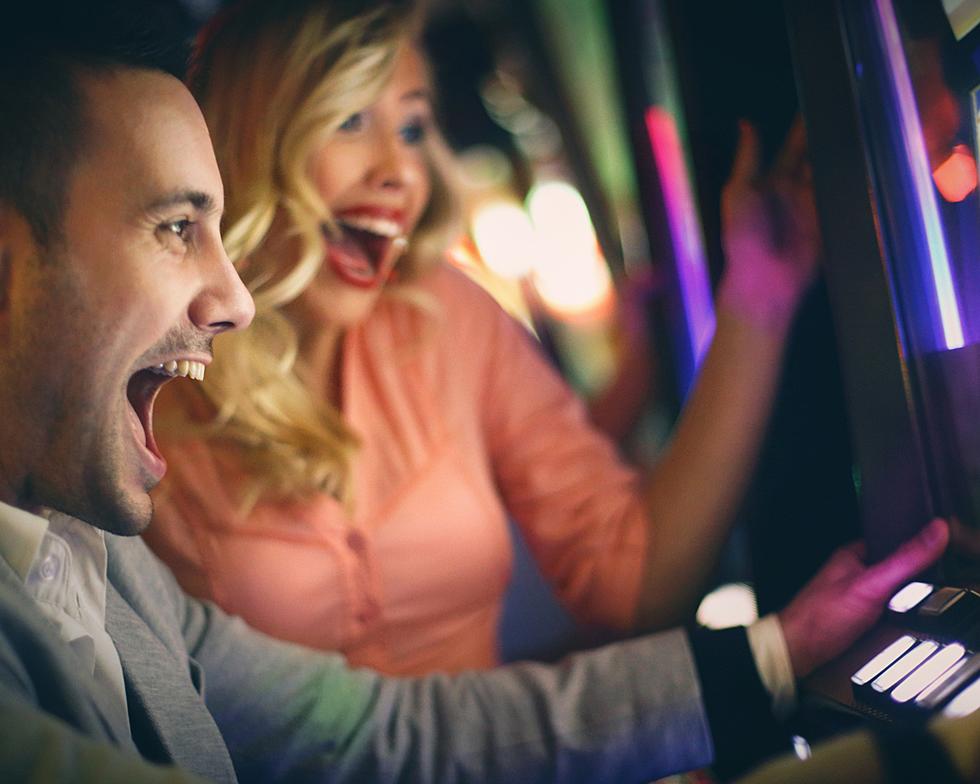 Gambling In Utah? Don't Bet On It
Canva
Well, a new study has been released and, not surprisingly, Utah is dead last again. Now for you in education wringing your hands that it's another study on the spending per pupil we have in the state, sorry that's not it. No, it seems according to a new Wallet Hub study Utah ranks dead last in gambling addiction. You probably thought I was going to say drivers again didn't you.
Utah was right at the bottom of the list in ranking of "Gambling Friendly" states. It's probably not hard to figure out the state at the top of the list. Hint: it's a state that doesn't take too long to get to from southwest Utah.
According to the wallet Hub Study,
Gambling exists in every state, even Hawaii and Utah, where gambling is prohibited by law. But not all gamblers are the same. "Recreational" or "social" gamblers, for instance, buy the occasional lottery ticket, take the rare casino trip or bet small stakes in fantasy sports. But they also are mentally able to quit at any point and prevent catastrophic financial loss.
C'mon, you can admit it. You've participated in the annual "March Madness" bracket contest at your workplace. Or maybe you've been in an office pool as to when someone was going to do something outrageous. By the way those things are legal no-no's here in Utah. And I'm reminded of a commercial we ran years ago on the station where the client, who liked to stir things up, started off by saying, "the Jewish people don't recognize Christmas, Christians don't recognize Hanukkah, and the Mormon's don't recognize each other in Mesquite." Yes I giggled. And yes I have made the occasional trip to the city just over the Nevada border. Sorry, bishop...and it's been a long time ago.
But what happens when it goes beyond the occasional, "recreational" or "social" gambling experience, and people lose the ability to "quit at any point and prevent catastrophic financial loss?" It can become a long disastrous path.
Gambling disorder, also known as pathological gambling or gambling addiction, is a mental health disorder characterized by persistent and recurrent problematic gambling behavior that leads to significant distress or impairment. People with gambling disorder have difficulty controlling their gambling behavior and experience an intense urge to gamble, even when it causes negative consequences.
Gambling addiction can lead to financial ruin, relationship problems, and even mental health issues. In extreme cases, gambling addiction can result in suicide.
It is important for people with gambling disorder to seek professional help, such as counseling or therapy, to address the underlying issues that contribute to their problematic gambling behavior. Treatment may also include medication and support groups.
There are other negative effects of gambling on society. Gambling can attract crime, including money laundering, fraud, and theft. This can have a ripple effect on the surrounding community, increasing the likelihood of other criminal activities.
Another negative effect of gambling is the potential for it to exploit vulnerable populations, such as low-income individuals, the elderly, and those with pre-existing mental health conditions. For these individuals, gambling can be particularly harmful and can lead to financial difficulties and emotional distress.
Look, if you play the office pool, do the bracket challenge or even head to Mesquite, Vegas (by the way, why is it seemingly every article written by someone in Utah media has to refer to Vegas as "Sin City?" as if sin doesn't exist in Utah) or some other Nevada border town (Panaca here I come!), there will be no stone throwing from me. Just be aware. Like any addictive habit, it's easy to become entangled in situations that could have long ranging ill effects on you and those you love. One other interesting thing mentioned in the Wallet Hub study was that in the category of "Gambling Problem and Treatment," Utah was not dead last, so apparently we do have a bit of a problem here.
Besides, you need to avoid that so you can participate in the gambling that is legal here in Utah, which is, of course, getting on the highways with the same drivers from the Wasatch Front. You knew I'd get back there didn't you?
On a serious note, however, if you feel you may have a gambling problem call 1-800-GAMBLER or go to this website.
Indications Of A Gambling Addiction
Here are some indications you may have an addiction to gambling. There is help available. Call 1-800-GAMBLER or visit
ncpgambling.org