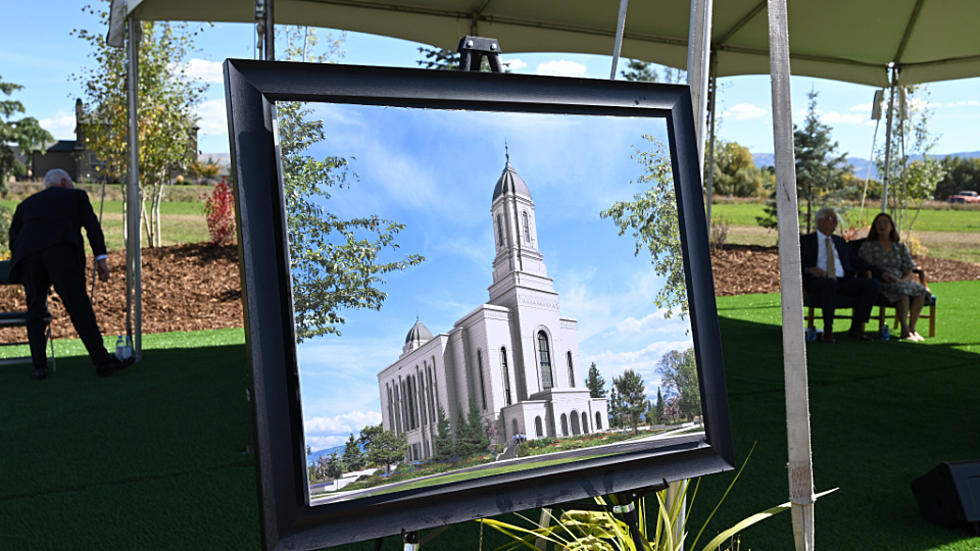 Heber Valley Temple Approved By County Council: KSUB News Summary
Church of Jesus Christ of Latter Day Saints
Plans to have an LDS temple built in Heber Valley have been approved. The Church of Jesus Christ of Latter-day Saints has wanted to build a temple on a property near 1400 East Center Street since 2022. The Wasatch County Council voted in favor for the construction of the temple during a public hearing on Wednesday. The temple is set to be 88-thousand square feet and have more than 450 parking spots.
Cedar City Birthday Celebration Underway
Four days of birthday celebrations started today in Cedar City. The Historic Preservation Commission is celebrating the city's 172nd birthday with four days of events honoring local history and traditions. Cedar City dates its beginnings from November 11th, 1851 when a group of 35 men from Parowan began settling Coal Creek's north bank as they arrived to establish an ironworks.
Governor Cox's Campaign Headquarters Vandalized
Utah Governor Spencer Cox says his reelection campaign headquarters in Salt Lake City was vandalized. Salt Lake City police say the vandalism was reported Sunday night and when officers arrived at the campaign headquarters, a Utah Highway Patrol trooper had already detained the suspect. Police say the man was having a mental health crisis when he threw a rock into the glass door and he was taken to a hospital to be involuntarily committed for a psych evaluation.
Teen Arrested Following Road Rage Incident
Police have arrested a teen suspect in connection with a Wednesday afternoon road rage shooting at Antelope Island State Park. According to the Davis County Sheriff's Office, it happened around 1:30 p.m. not far from the toll booth on the causeway leading to the park. Police arrived on scene and found a 50-year-old man suffering from a gunshot wound, and he was flown by helicopter to a hospital for treatment. The 16-year-old suspect fled the scene and hid in tall grass, but was later found and arrested. The park remained closed through Wednesday evening.
SUU Mens Basketball Hosts Life Pacific Tonight
Coming off a one point loss to CSU-Baskersfield, SUU men's basketball will look to get one in the win column when they return to the America First Event Center to take on Life Pacific tonight at 6:30PM. The game will be broadcast on KSUB and available for streaming on ESPN+. Life Pacific is coming off a 88-78 loss against Benedictine Mesa at home. SUU is coming off an encouraging performance against CSUB after being down by double digits in the second half, they battled back to take the lead with 27 seconds left in the game.
PICTURES: Look Inside 'Yellowstone' Season 2, Episode 4: 'Only Devils Left'
Yellowstone Season 2 continues on CBS on Sunday (Nov. 12), and pictures released in advance give fans a look inside Episode 4, "Only Devils Left."
Gallery Credit: Billy Dukes