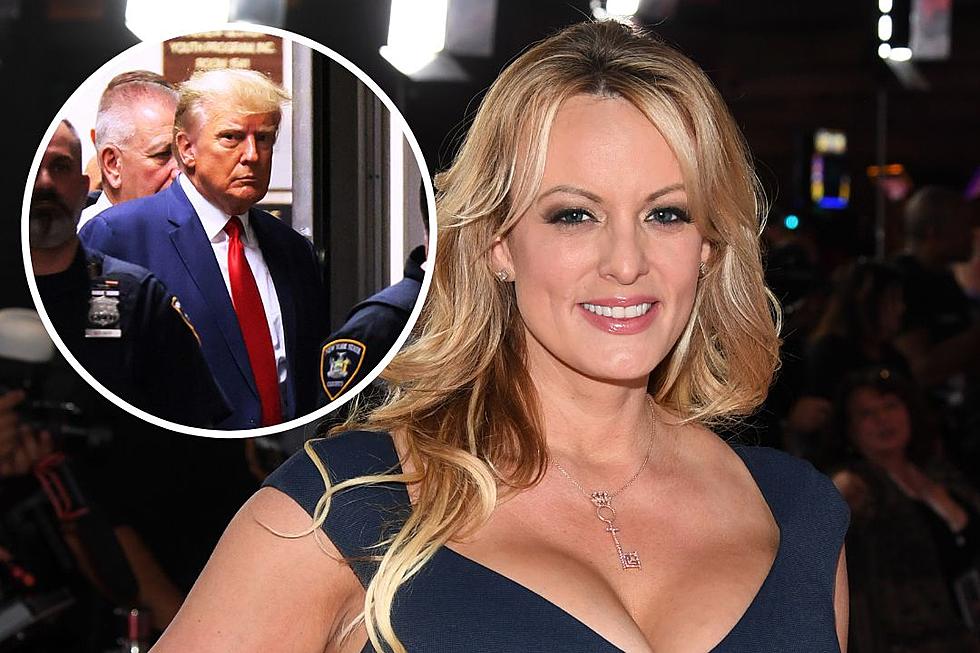 Stormy Daniels Doesn't Want Donald Trump to Go to Prison for Hush Money Scandal
Ethan Miller / Michael M. Santiago, Getty Images
Stormy Daniels says Donald Trump does not deserve jail time for allegedly paying her hush money to keep quiet about their affair.
Instead, the adult film star says Trump should be imprisoned for "other things that he has done."
"I don't think that his crimes against me are worthy of incarceration," Daniels told Piers Morgan during a sit-down interview that aired Thursday (April 6).
"I feel like the other things that he has done, if he is found guilty, absolutely," she continued. "If he doesn't, it opens the door for other people to think they can get away with that, and worse."
OK! Magazine reports that in 2016, Trump paid Daniels $130,000 to stay silent about their alleged affair while he was campaigning for the U.S. presidency.
Trump also allegedly falsified documents to protect his image, as well as denied intimacy between himself and Daniels.
Amid his indictment in New York City Tuesday (April 4), Trump plead not guilty to 34 felony charges.
READ MORE: Melania's Silence 'Deliberate' Amid Donald Trump Indictment 
Daniels said she will gladly testify if the case goes to trial, adding that taking the stand "legitimizes my story and who I am."
However, she may not need the legitimization, as she has received a flood of support from fans on social media.
According to Jezebel, online searches for "Stormy Daniels" on Pornhub spiked 32,400 percent during Trump's arrest.
"Thank you to everyone for your support and love! I have so many messages coming in that I can't respond... also don't want to spill my champagne," Daniels joked in a tweet, adding that merchandise orders are "pouring in."
Celebrities Involved in Career-Ending Scandals