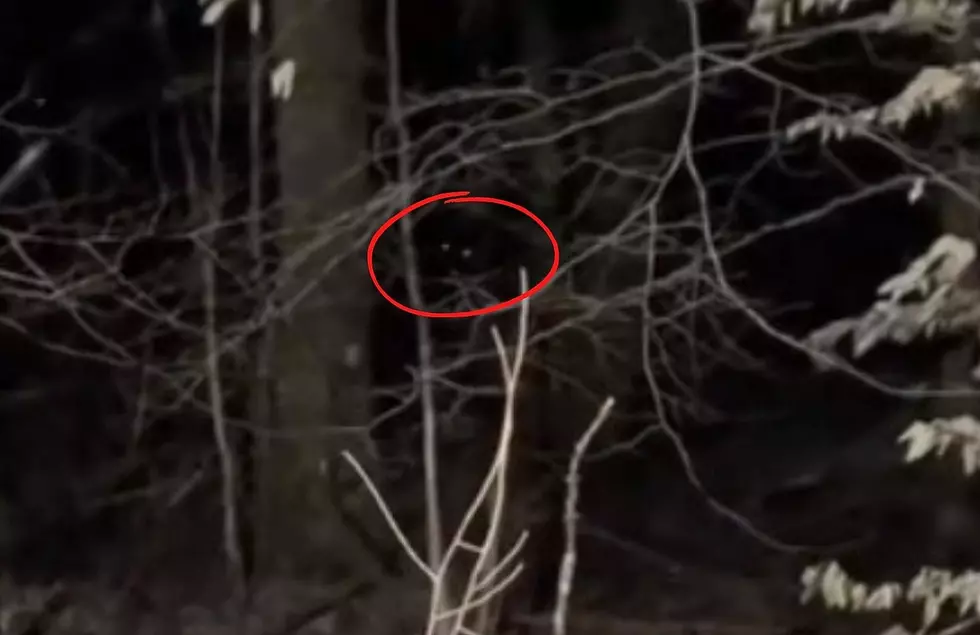 There's a Bigfoot 'Gifting Rock' in Northern Michigan for Offerings to Sasquatch
fowl_mitten_outdoors via TikTok
We've all heard about the mythical creature Bigfoot, also commonly known as Sasquatch. Reports say that he stands seven feet tall, is really hair, and can be found in woods and forests across North America and the world.
A Michigan man claims he's been exchanging gifts with a mysterious creature that could actually be Bigfoot.
Has Bigfoot Been Spotted In Michigan Before?
According to satelliteinternet.com, Michigan ranks number 16 in Bigfoot sightings. In recent years there has been an uptick in Bigfoot sightings in the Mitten State.
Is A Michigan Yooper Doing A Gift Exchange With Bigfoot?
Casey Dostert who lives in Michigan's Upper Peninsula has for the past two years posted videos on his TikTok account and it's piqued the interest of people in Michigan and around the world about the possibility of Bigfoot being caught on camera.
Bigfoot And The Gifting Rock
Casey shared two videos on his TikTok where he explains the gifting rock and exchange with a strange creature he believes to be Bigfoot.
In the first video, he explains that his chicken coop has been found open several mornings in a row when it was closed the night before.
He's not sure what takes the chickens every time the door is opened.
Casey was able to follow some unknown tracks and decided to hop on his snowmobile and see where they went.
The two videos below show the rest of what happened and might change your mind if you're skeptical about the existence of Bigfoot.
Watch Michigan Man Share His Strange Encounter With An Unknown Creature
Leading Theories About D.B. Cooper and 30 other unsolved mysteries
Thanks to the American fascination with confounding unsolved cases, mystery is among the most popular genres of books, movies, and television. From heists and capers to murders and robberies, the world's greatest unsolved mysteries spark media frenzies that grab headlines around the globe. Some cases compel so much public intrigue that the facts and theories surrounding them become the basis of books, movies, plays, and documentaries decades or even centuries after the cases go cold.