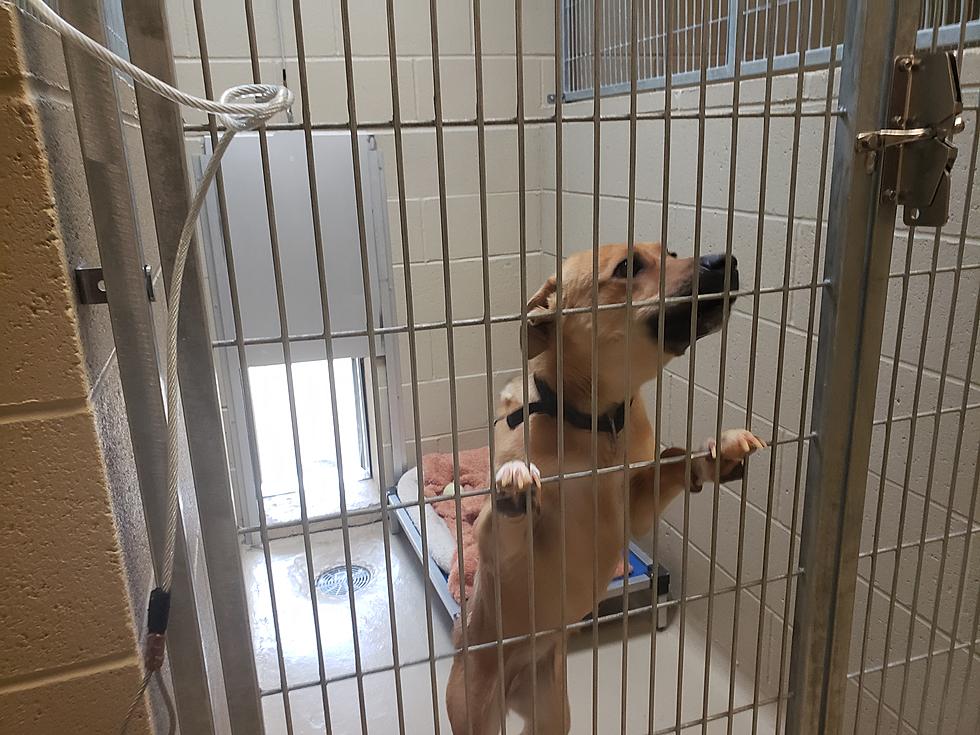 Your Best Friend Could Be Waiting For You Now
Dr.T
I made a stop in to the Cedar City Animal Adoption Center the other day and had a visit with some of the personnel there. I was pleasantly surprised to find that they were not at capacity. I walked in thinking that they would be full. They were close, but, again, not at capacity. And I should point out this was a couple of days ago.
I was disappointed, however, to find that many of the animals at the adoption center were found as abandoned – one staff member said dumped – and left, perhaps, to perish. That's heartbreaking to me. I do understand the tremendous pressure we face in the world today, and making ends meet at trying to get through life on a day to day basis is getting more and more difficult. But it's still had to imagine walking away from these animals who more often than not turn out to be our most loyal and dedicated companions.
Let's talk about pets. They are more than just furry creatures that share our homes. Pets make our lives better in ways we can hardly imagine. Just like that loyal dog that greets you with a wagging tail at the end of a long, hard day, pets bring joy, companionship, and unconditional love into our lives.
First and foremost, pets provide us with companionship. Whether you live alone or have a bustling household, pets become our constant companions. They're there when we wake up in the morning, eager to start the day with us. They curl up next to us on the couch when we're watching TV, and they even follow us into the bathroom, reminding us that we're never truly alone. That companionship is priceless because it fills a void and brings warmth to our lives.
Secondly, pets teach us about responsibility. Taking care of a pet is no small task. It requires commitment, discipline, and a sense of responsibility. When you have a pet, you learn to put their needs before your own. You become attuned to their feeding schedules, grooming needs, and exercise routines. And in doing so, you develop a sense of responsibility that extends beyond just caring for your pet. It spills over into other aspects of your life, making you a more responsible individual overall.
Next up, pets bring joy and laughter into our lives. Have you ever seen a cat chase a laser pointer or a dog do a goofy trick? It's pure entertainment, my friends! Pets have a way of making us laugh with their antics and silly behavior. They remind us not to take life too seriously and to find joy in the simplest of things. Whether it's a game of fetch, a cuddle session, or a funny face they make, pets have a knack for brightening our days and lifting our spirits.
Now, let's talk about the health benefits of having a pet. Numerous studies have shown that owning a pet can have a positive impact on our physical and mental well-being. Pets can help lower blood pressure, reduce stress, and even boost our immune systems. They provide a source of comfort during difficult times, and their presence alone can help alleviate feelings of loneliness and depression. Just petting a dog or a cat has been known to release endorphins, those feel-good hormones that make us happier and more relaxed. It's like having a furry therapist right in your own home!
Last but not least, pets teach us about love and loyalty. They show us what it means to love unconditionally and be fiercely loyal. No matter what happens in our lives, our pets are there for us, standing by our side without judgment or reservation. They love us for who we are, flaws and all, and they remind us that we, too, are capable of such unwavering love and loyalty.
While I was there I had a chance to meet some of the marvelous members of the animal kingdom who are ready to come enhance your life. If you have any inclination, I would take a trip out to the Animal Adoption Center and see the possibilities.
And if bringing an animal in to your life is just not an option at this time, the center staff told me that they are way down on donations that help keep the animals fed and comfortable. So if you can contribute some food or medical supplies or pet toys, those contributions are most welcome. You can get more information on things the center is looking for, and information on the animals waiting for adoption, by going to the Cedar City Animal Adoption Center Facebook page.
Your friends are waiting.
LOOK: 20 of the biggest insects in the world
Stacker
compiled a list of 20 of the biggest insects in the world using a variety of news, scientific, and other sources.