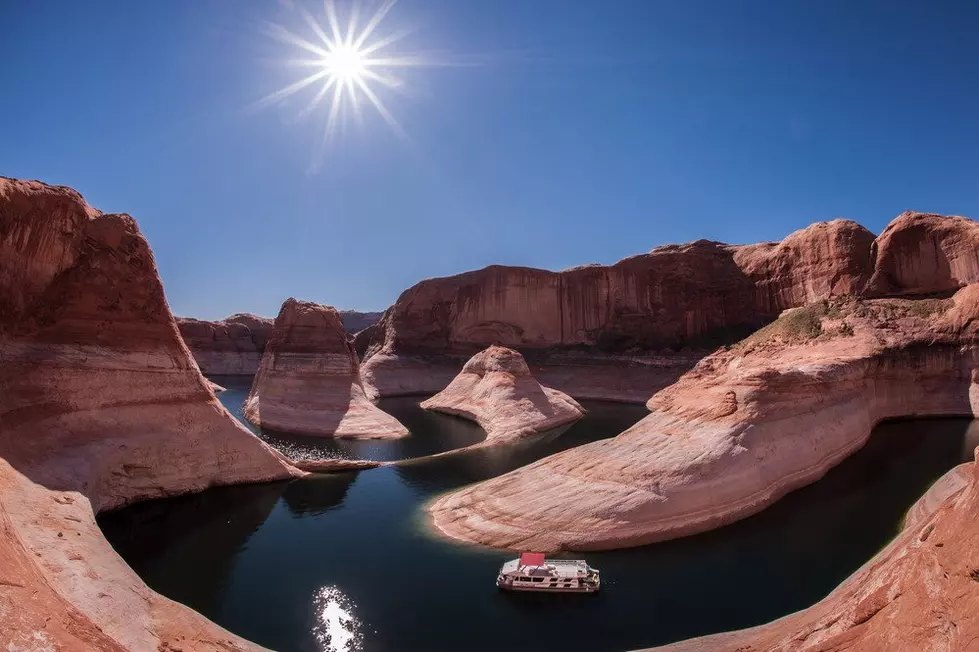 Lake Powell To Memorial Day Visitors: Come On Over
National Park Service
As Memorial Day is just around the corner (how many of you are really going to work on Friday), you may want to check ahead to see if your favorite recreation destination is going to be available.
It seems, for example, that if you had Cedar Breaks National Monument as your destination this weekend, that's most likely a no-go. Highway 148 remains closed with no official opening date announced, but summer visitor services at the temporary Information Center, including the Zion Forever Park store art set to open June 16th. Point supreme Campground Services are set to begin Friday, June 30th.
What about the North Rim of the Grand Canyon. State Route 67 from Jacob Lake to the North Rim is also still closed. North Rim is still scheduled to open on Friday, June 2nd but with limited services and water conservation measures in place due to a break in the North Rim water pipeline. The Grand Canyon Lodge will operate only with day use services and limited food and beverage service on June 2nd. No overnight use of the lodge will be available until at least July 23rd.
So, what's a southern Utahn to do this weekend?
Lake Powell, and the Glen Canyon Recreation has the answer, which is "come on over!"
According to a news release, Lake Powell has been rising by about a foot a day and currently sits at about 3551 feet above sea level. Because of the rising water, on Saturday, May 27, the Wahweap Main Ramp will open to all motorized vessels and the Stateline Main Ramp will open to non-motorized vessels. The Wahweap Swim Beach area will close and will reopen in a new location in the coming weeks. Other options for swimming in south Lake Powell include the Lone Rock Primitive Campground and other accessible shorelines. The Stateline Auxiliary Ramp and Antelope Point Marina Business Ramp remain open to all motorized vessels. Contact Antelope Point Guest Services about specific vessels.
If you prefer going to Bullfrog on the northern part of Lake Powell, the Bullfrog North Ramp remains open to all motorized vessels. But be advised that large debris fields are being flushed downriver north of Halls Crossing. Exercise caution if you may be boating in that area.
You should expect congestion and exercise caution due to a higher concentration of boaters in all visitor use areas. Approach the shore with caution and watch for shallows and submerged debris. Always wear a life jacket. Life threatening dangers to avoid include swimming at marinas, flash floods, cliff jumping, and carbon monoxide emitted by generators or engines that are running.
And while it looks to be a good Memorial Day weekend at Lake Powell, you should always check ahead to for water levels and the status of preferred visitor use areas. This website gives you the latest water information.
For this Memorial Day weekend life at Lake Powell could be just your dream.
Historical Places To Visit In Southern Utah
If you're a history nerd like me, you'll love visiting these historical places in Southern Utah.