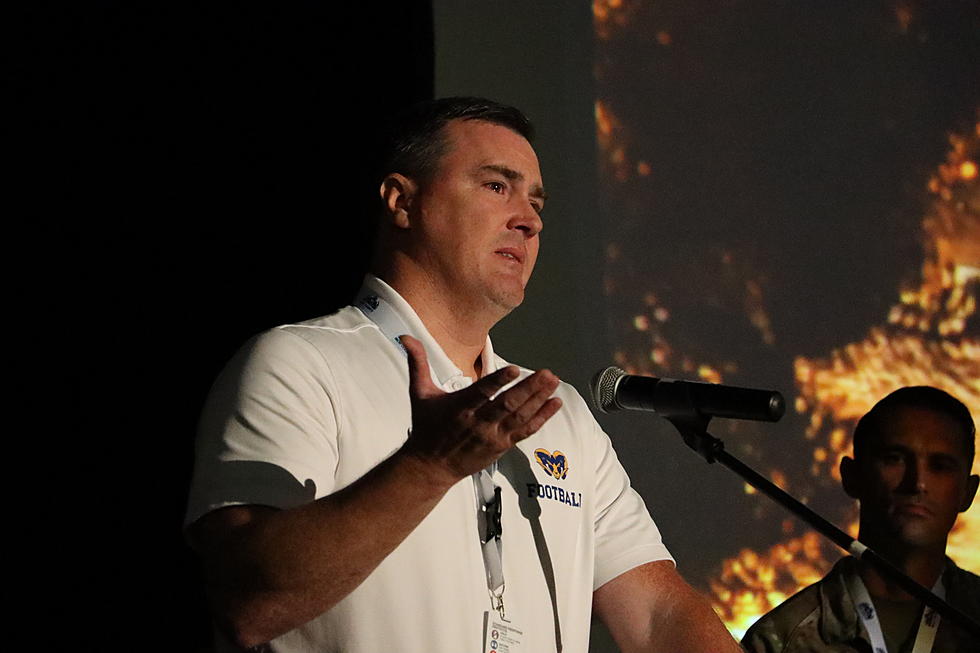 Parowan High School Principal Named Patriotic Employer
Iron County School District
Parowan High School Principal Kim Bailey had an extra reason to smile heading in to the Labor Day weekend. On Friday, at a school assembly, Bailey was recognized by Employer Support of the Guard and Reserve (ESGR) as a Patriotic Employer.
For those unfamiliar with ESGR, here is a little background. Employer Support of the Guard and Reserve is a vital program in the United States that plays a significant role in supporting our citizen-soldiers and citizen-airmen, who serve in the National Guard and Reserve components of the military. Its mission is clear: to foster understanding and cooperation between employers and the brave men and women who simultaneously fulfill their military duties and maintain civilian careers.
One of the cornerstone principles of ESGR is education. Through outreach and awareness campaigns, the program ensures that both employers and reservists are well-informed about their rights and responsibilities under the Uniformed Services Employment and Reemployment Rights Act (USERRA).
This federal law guarantees job protection and reemployment rights for military service members when they return from active duty. ESGR's efforts in educating employers about USERRA are crucial in preventing misunderstandings and disputes that could otherwise disrupt the careers and livelihoods of our service members.
ESGR also offers mediation services to resolve conflicts that may arise between reservists and their employers. These conflicts can range from job reintegration after deployment to addressing concerns about the impact of military service on career progression.
By providing a neutral platform for dialogue and conflict resolution, ESGR helps maintain harmonious working relationships, ensuring that employers recognize the value of their employees' military service.
Friday's program was a part of ESGR's recognition and awards program. Employers who go the extra mile to support their Guard and Reserve employees are acknowledged with honors like the Patriot Award and the Pro Patria Award.
Zach Tuttle, Security Coordinator for the Iron County School District, said that Principal Bailey is an example of support when it comes to working with service members. Bailey worked with Tuttle when deployment took him out of the classroom. Tuttle previously taught English at Parowan High School.
In a press release, Bailey said, "It means so much to me to honor those who have given their all for us," Bailey said as he accepted the award. It's because of their service that we can do what we do and love who we love and it's because of them that we're the land of the free."
The Worst 2010s Movies, According to Letterboxd Users
According to the users of the cinematic social network Letterboxd, these are the worst movies released during the 2010s.