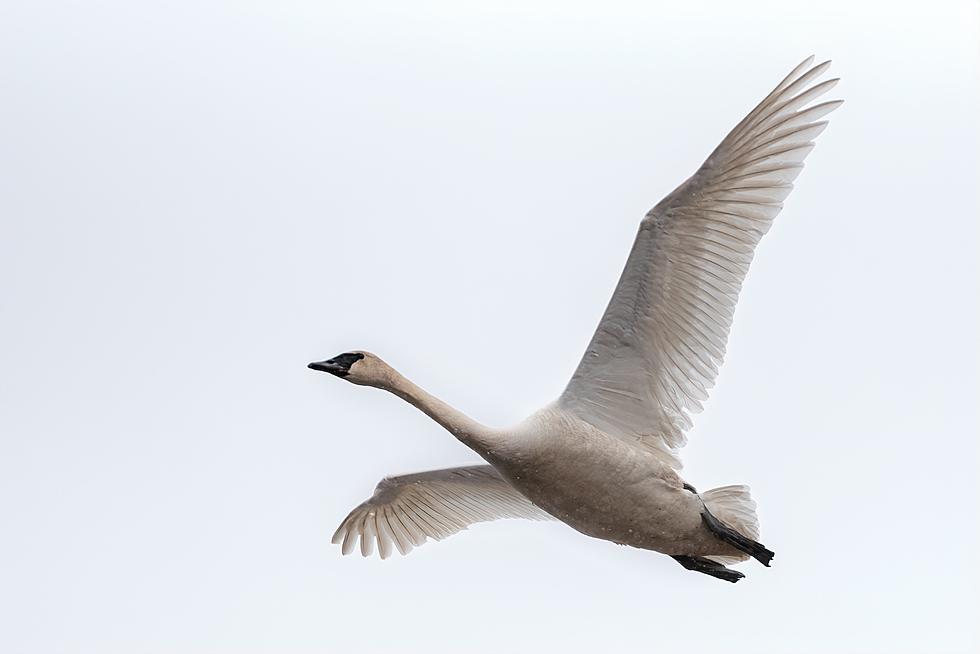 DWR Proposes New Regulations For Trumpeter Swan Hunting
Photo by Timothy Abraham on Unsplash
The Utah Division of Wildlife Resources is recommending some changes to upland game hunting, trumpeter swan harvesting, and waterfowl hunting.  
A Wednesday DWR press release said that the organization is considering making it illegal to harvest trumpeter swans. Box Elder County increased the number of swan permits and expanded the hunting boundaries in 2019. Over the last four years, the DWR has been forced to close swan hunting season early for four years since the federal quote of trumpeter swans had been met.  
Trumpeter swans are regulated by the U.S. Fish and Wildlife Service due to the low population size in the Greater Yellowstone Area.  
Utah is one of the nine states that allows swan hunting, the press release said. The quota set by the U.S. Fish and Wildlife Service is capped at 20.  
"We have seen a higher number of trumpeter swans harvested the last four years because there are more migrating through Utah than in previous years," Utah Division of Wildlife Resources Migratory Game Bird Program Coordinator Jason Jones said. "We are hopeful that this change will prevent hunting opportunities from being taken away due to the early-season closures." 
The DWR will prohibit the harvest of trumpeter swans and only hand out tundra swan hunting permits. Hunters will be required to check in all harvested swans. Any trumpeter swans found would be seized.  
Other Proposals:

 
The DWR has also proposed updating the turkey management plan from 2020. Here are the changes proposed:  
Maintaining and improving wild turkey populations (within the carrying-capacity of the habitat)

 

Minimizing conflicts between people and turkeys

 

Improving turkey hunting opportunities across the state

 

Enhancing the appreciation of wild turkeys in Utah

 

Enhancing interagency cooperation for the management of turkeys

 
Upland Game Wildlife and Turkey Changes:

 
Allowing airguns to be used for hunting and harvesting turkeys during the fall hunts.

 

Allocating three vouchers per individual for harvesting turkeys in depredation situations, where the turkeys are causing damage to private property. This quota will not count toward the over-the-counter permit quota per hunter.

 

Allowing owners and operators of commercial poultry or game bird facilities to apply for and obtain a Certificate of Registration from the DWR in order to remove wild turkeys from the area.

 

Prohibiting robotic decoys, night-vision devices and drones in turkey and upland game hunting, in order to be consistent with other technology rules for other species.

 

Allowing three turkey hunting permits (two beardless permits and one either-sex permit) to be allocated to an individual hunter during the fall turkey hunts.

 

Prohibiting dog training near sage-grouse and sharp-tailed grouse leks (breeding sites) from March 1 to May 31.

 
To see a full list of proposed changes from the DRW click here.  
14 TV Shows That Take Place In Utah
Here are 10 TV Shows that were set in the state of Utah