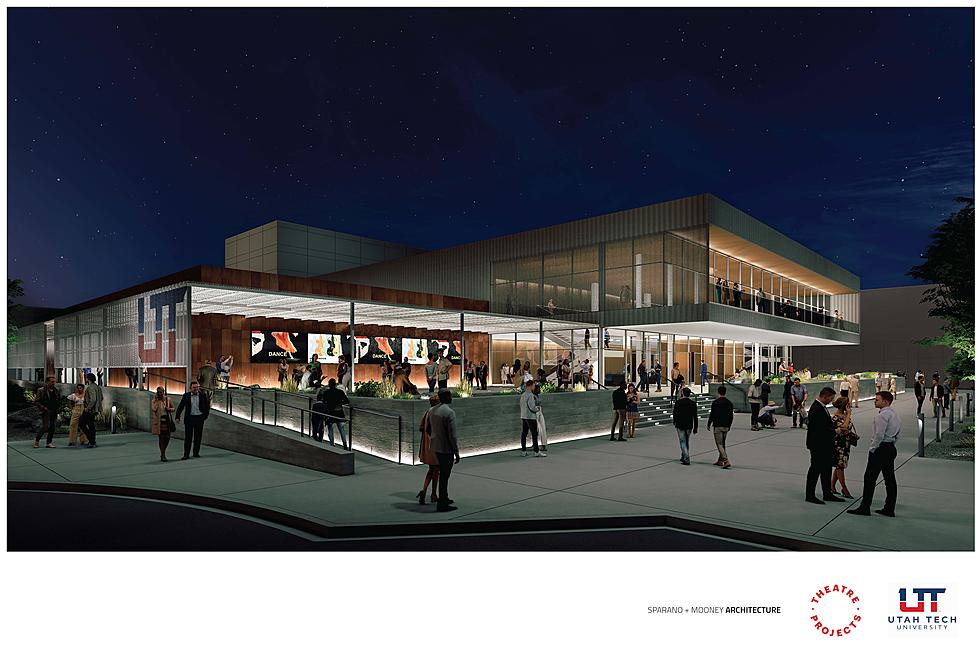 The Southern Utah Art Scene Is Getting A Renovation On Utah Tech Campus
Image Courtesy of UT University and Sparano+ Mooney Architecture.
Southern Utah is getting a renovated arts center for the local community and Utah Tech University students. 
A university press release said that the Southern Utah Performing Arts Foundation and the university will be partnering to renovate the M.K. Cox Performing Arts Center. The newly renovated space will be home to Southwest Symphony, Southern Utah Heritage Choir, Utah Tech Orchestra, Symphonic Band, UT Live!, and the Celebrity Concert Series.  
The renovations will: 
"Benefit the entire Southern Utah community with the goal of drawing world-class talent to Washington County, enhancing residents' quality of life with culturally rich entertainment opportunities, and making a positive economic impact on the region."  
The Southern Utah Performing Arts Foundation was looking for a practice space for both the Southwest Symphony and the Southern Utah Heritage Choir when a proposal was made to partner with the university. After that, the university had a study conducted to see how much the renovations would cost with the needs of all the groups using the space in mind.  
The organizations determined that the cost was "feasible", and the work began.  
UT will maintain the Cox Performing Art Center and the foundation will work on initial fundraising efforts. However, the Utah State Legislature is also supporting the project with $28 million dedicated to the project during the 2023 General Session.  
"We are thrilled with this investment in our community, and believe it will benefit generations of Southern Utahns for years to come," said Lowry Snow, chair of the Southern Utah Performing Arts Foundation. "A renovated facility will provide a gathering place for the community to enrich each other through the arts." 
The price tag for this project is an estimated $40 million so UT and the foundation are working on gaining community support and awareness for the renovation. There will be a presentation about the impacts of the project at a St. George Chamber of Commerce Power Lunch at 11:30 a.m. on April 19 in the Gardner Center Ballroom on the UT campus.  
Register at https://business.stgeorgechamber.com/events
 "Utah Tech University is deeply appreciative to the Southern Utah Performing Arts Foundation and the Utah State Legislature for their unwavering commitment to supporting a much-needed state-of-the-art performing arts center in Southern Utah," Dr. Richard B. Williams, president of Utah Tech University, said. "Providing enriching cultural arts experiences is vital to shaping a vibrant community and the renovated center will be a jewel for both campus and community." 
25 Weird Things You'll Find In Utah Homes
If your house has 5 or more of these things, there's a good chance you're from Utah.