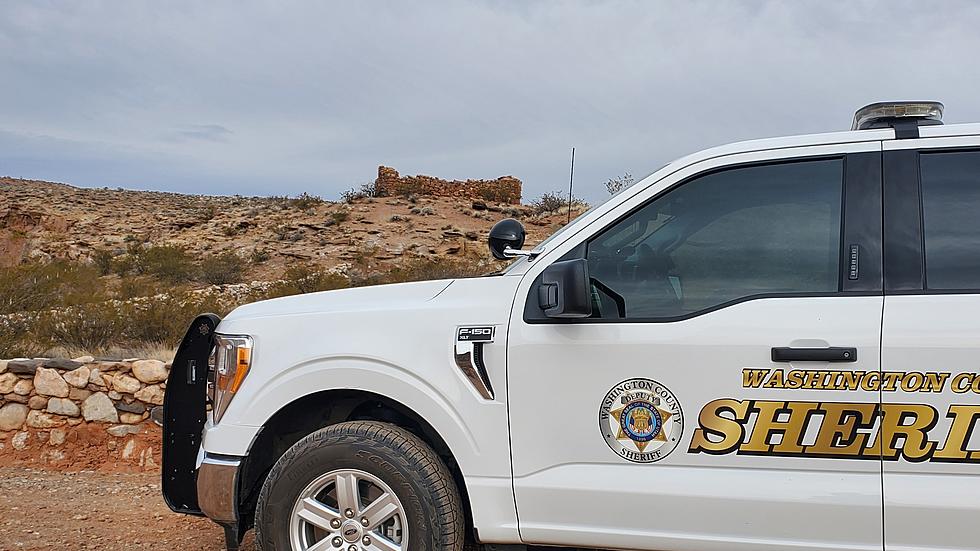 WCSO Search & Rescue Puts in Long Day – KSUB News Summary
Washington County Sheriff / Facebook
>>Hikers Rescued In Pine Valley
(St. George, UT) -- Several hikers are now safe following a busy day for Washington County Search and Rescue. Members responded to a number of incidents on Saturday in Pine Valley, including for a teenager who possibly dislocated his knee. The rescue team was able to get him out of the area, but were told shortly after about a man dealing with heat-related symptoms. While checking on the man, he was told his children were out of water and needed to be brought back. The kids made it back safely, and after responding to the first incident around nine-thirty in the morning, the scene was cleared just before five in the afternoon.
>>St. George Holds 9/11 Ceremony
(St. George, UT) -- Southern Utah is paying tribute to the victims of the September 11th attacks. A ceremony was held in St. George on Saturday, which saw local law enforcement agencies and others attend to honor those who died 22 years ago today. One of the speakers of the event was a survivor of the attacks on the World Trade Center, who was near the top of one of the towers before it collapsed. He said everybody could feel the patriotism around St. George this weekend as hundreds gathered for the event.
>>Utah Charter School For Autistic Students Violates Their Rights
(Salt Lake City, UT) -- Parents want a Utah charter school for autistic children to do better after it was accused of violating students' civil rights. The Department of Education's Office for Civil Rights investigated Spectrum Academy to ensure the school's restraint and seclusion policies weren't infringing on the rights of students with disabilities. Investigators say the school subjected students to a high number of restraints and seclusions. Officials say one student was restrained 99 times which resulted in at least 13 hours of missed instruction. Spectrum Academy has agreed to resolve the violations by making significant changes to its procedures.
>>District Notifies Parents Of Shooting Threat At Local High School
(Cottonwood Heights, UT) -- A school district in Salt Lake County is alerting parents of a shooting threat. The Canyon School District says the threat was targeted at Brighton High School and it was found graffitied on local playground equipment. The person who left the note said they plan to target the school on September 20th. District officials say police are involved with the investigation but they don't believe the threat is credible. Officials say school will not be closed on the 20th but more police and school administrators will be present on campus to ensure student safety.
>>UDOT Urge Drivers To Slow Down In Work Zones
(Farmington, UT) -- Utah transportation officials are urging drivers to slow down in work zones. The Department of Transportation says more cars are traveling at "excessive speeds" through work zones every night. The Utah Highway Patrol Major said drivers are putting construction crews at risk because they're working close to major roadways.