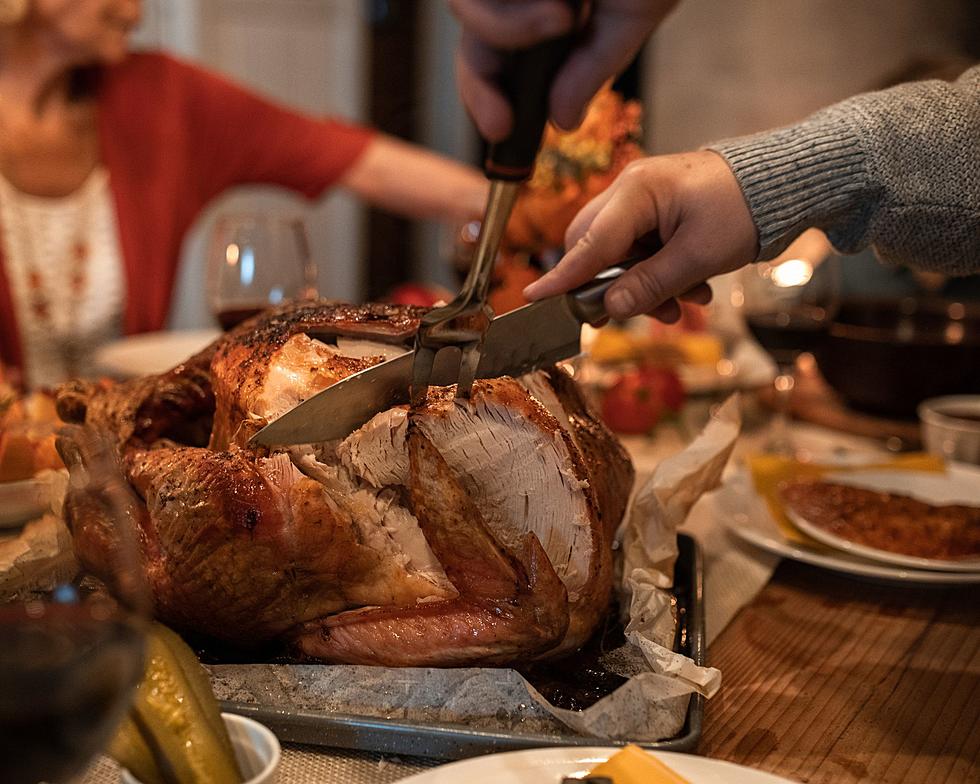 Sorry Utah, Alabama Is The Sweet Home For Thanksgiving Dinner
Canva
In the grand scheme of culinary celebrations, few events capture the essence of family, feasting, and unabashed overindulgence quite like Thanksgiving. It's the day when our kitchens transform into bustling centers of gastronomic alchemy, as we attempt to orchestrate a symphony of flavors that will leave our loved ones in a post-turkey stupor. 
Thanksgiving, you see, is not just a meal—it's a fiscal odyssey. As we venture into the realms of grocery stores, shopping carts become chariots of destiny, hurtling toward the bounty aisle where turkeys lie in wait, their price tags whispering tales of savory splendor. It's a moment of truth, a monetary commitment to a day of gastronomic jubilation.  
But, how do we compare here in the Beehive State to the Thanksgiving meals prepared across the nation. As it turns out, slightly below average. The folks at Casino.org have compiled a list of Thanksgiving's Stingiest and Most Generous U.S. States. And, my fellow Utahn's, we are decidedly average at best.
The survey was taken of 2,500 residents asking them what they planned to spend on the Thanksgiving meal this year. The national average was of spending for Thanksgiving dinner was $107. With Utah planning to spend $104 for Thanksgiving we are looking up at average.
Looking around us, we do ok in the Intermountain region. Colorado outspends us with an average dinner cost of $124. New Mexico will shell out $115 for the Thanksgiving feast. But we're ahead of Nevada where the average planned meal is only $97. And the "we don't change our time" state of Arizona will spend a paltry $93 for the Thanksgiving meal. Idaho and Wyoming didn't have data in the report.

So, where in the country do we head for the most lavish Thanksgiving meals? I give you Alabama. Apparently, they really shell out the southern hospitality for Thanksgiving spending an astounding $177 for the meal. They are closely followed by Kentucky where they will spend $175. Maryland came in third with the meal cost set at $139, but some hosts there must be serving crab and lobster as some in Maryland said they would be spending over $500 for the day's eating fest!
For a specific location, Miami, Florida was on top planning to spend $205 for the day.
What about the other side of the coin? Well, you might not want to visit family in Kansas where they will only spend $68 for Thanksgiving. But it goes lower in Tennessee, where they average Thanksgiving meal will only have $65 worth of food. But the place to turn down an invitation for Thanksgiving dinner is Arkansas where they will only be spending $40 dollars per household. Cold cuts for Thanksgiving, anyone? 
Keep in mind the true cost of Thanksgiving extends beyond the mere dollars and cents on receipts. It's an investment in memories, in laughter echoing through the corridors of familial togetherness.
As we navigate the labyrinth of expenses, we must pause to appreciate the absurdity of it all—the cranberry sauce that somehow ended up in the cart twice, the quest for the perfect pumpkin pie that rivals a medieval pilgrimage. 
13 New Balloons & Floats in Macy's Thanksgiving Day Parade
Get a sneak peek of the 13 new balloons and floats featured in the 97th Macy's Thanksgiving Day Parade in New York City.
Gallery Credit: Credit - Polly McAdams
10 Thanksgiving Foods You Shouldn't Give Your Dog
10 Thanksgiving Foods You Shouldn't Give Your Dog
Gallery Credit: Bejay Lindseth