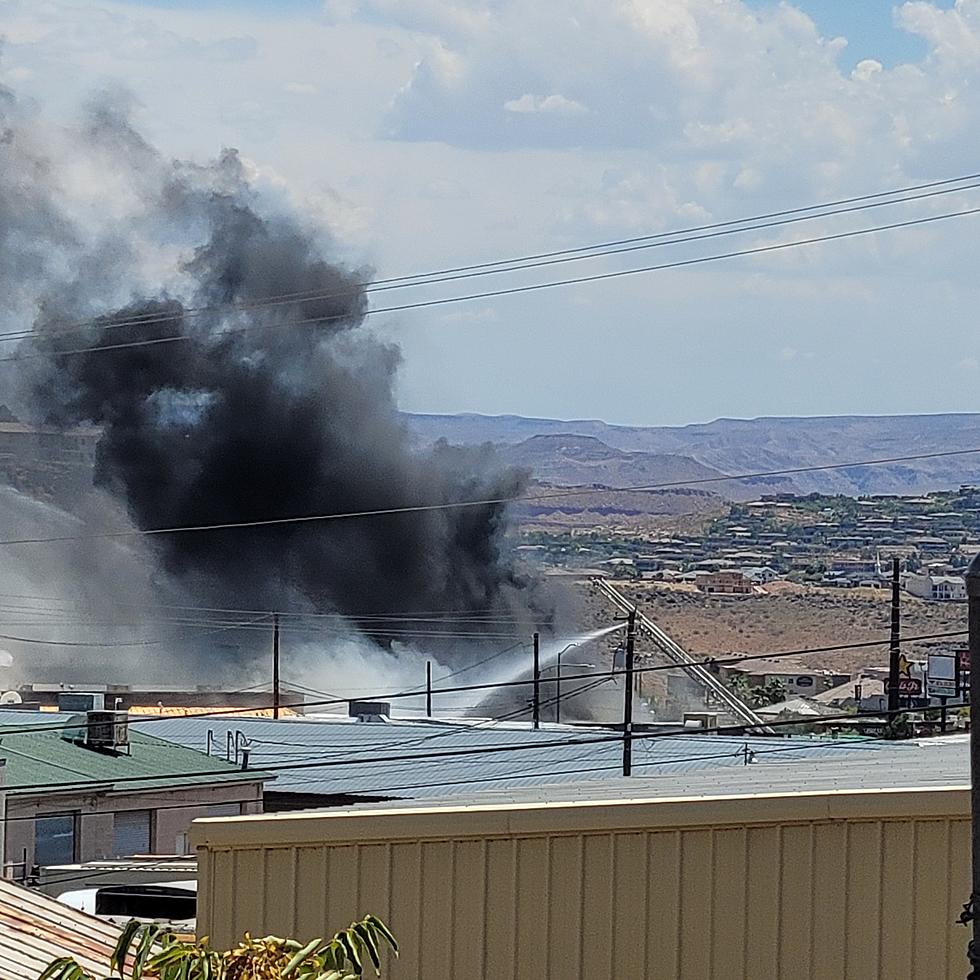 Large Fire in industrial district of St. George
Photo Credit: Dave Hiatt
UPDATE 3:27 p.m.: Fire is out, crews are now working to mop up the scene. Stay safe out there!
A large structure fire has been reported on 446 Park Street in St. George. Residents of St. George can see the towering plumes of smoke from basically anywhere in the city.
The fire is reportedly spreading across the many industrial buildings in the area, with the building housing Tropical Spas being completely filled with black smoke.
Fire crews from both the St. George and Washington City Fire Departments are on the scene fighting the blaze, with one firefighter reportedly being sent to the hospital due to injuries sustained at the scene.
DO NOT GO NEAR THE AREA.
It may seem like something to stare at, but multiple residents have allegedly caused trouble for emergency crews arriving at the scene due to the traffic buildup of people trying to see what's happening.
The fire is near a cache of propane tanks, as well as an active gas leak. Evacuations have been issued for the area as well.
Santa Clara's fire crews are now assisting at the scene as well, and are checking damage to the buildings.
The St. George Police Department took to Facebook with a video urging residents to stay away from the area as it's also causing traffic to pile up on I-15 from so many people looking to catch a glimpse of the blaze.
Please avoid the area at all costs and if you have to get a look at the fire, do so from a generous distance away from the scene.
Meaning, don't go to the actual scene of the fire, and let emergency crews do what they can to stop the fire.