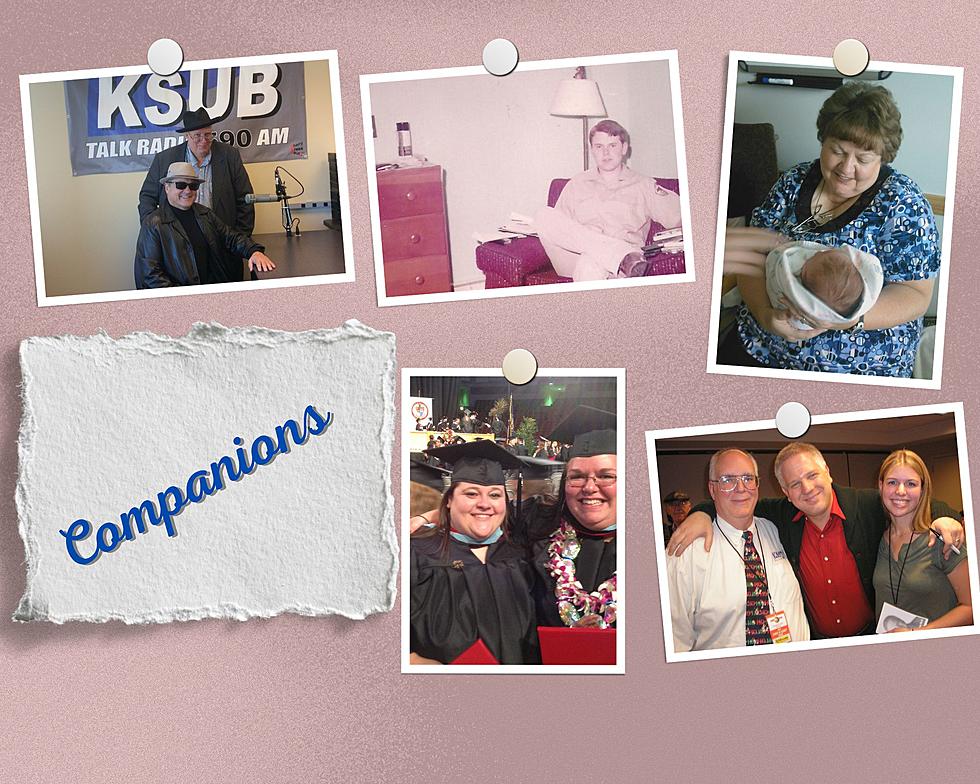 The Joys Of Companionship
Canva / Dr. T
I've written before about how I tend to be an introvert, and how I'm ok fending for myself. Still, that doesn't mean that I don't enjoy, and to a certain degree crave associations in my life. For example, the other day when Tammy told me she would be spending a good amount of time over the upcoming summer to be with our grandchild, I had to admit, I got a little bummed out. Oh sure, it will give me the opportunity to watch "Patton" and other movies that are not her cup of tea. But, all in all, I'd be more happy with her being home....unless she hands me a long to do list.
Same thing here at work. I can, and have on occasion, been on my own here, but the morning goes by so much better when Chris is here and we do the show together. I look forward to being with him, and on the days he beats me to the studio I look up to see the lights already on and know the day is already better.
In my circle are people (and animals) who I dearly enjoy being around. You can call them friends, associates, co-workers or other labels, but to me they are something more. They are companions. One definition Oxford Language gives companion is
a person who shares the experiences of another.
I certainly have some great companions from my past, and those in my life today who I am so grateful for, who share my experiences (good and bad).
Companionship is one of the greatest joys of life. Whether it be with a romantic partner, a best friend, a pet, or even a community of people with shared interests, having someone to share experiences with can bring so much happiness and fulfillment.
Humans are social creatures, and we have evolved to thrive in social environments. When we have companions, we have someone to laugh with, to cry with, to share our passions and dreams with, and to simply be present with us. A companion can provide emotional support, physical comfort, and a sense of belonging that can be difficult to find elsewhere.
There are many benefits to having companions. For one, companions can help us navigate difficult times in life. When we face challenges or setbacks, having someone to turn to can make all the difference. They can offer us encouragement, advice, and a listening ear. They can also celebrate our successes and accomplishments with us, making our achievements all the more meaningful.
Companions can also help us grow as individuals. They can challenge us to try new things, learn new skills, and step out of our comfort zones. They can broaden our perspectives and introduce us to new ways of thinking and living. And, perhaps most importantly, they can provide us with the love and support we need to become the best version of ourselves.
Of course, companionship is not always easy. It takes effort, communication, and compromise to build and maintain meaningful relationships. But the rewards are more than worth it. When we have companions, we have someone to share the ups and downs of life with. We have someone to turn to when we need a shoulder to cry on or a hand to hold. And we have someone to laugh and make memories with.
Companionship is a crucial aspect of human life. So if you haven't already, go out and find your companions. They are waiting for you.
Images From Friends: The Reunion
Official stills from Friends: The Reunion, which is currently available to stream on HBO Max.