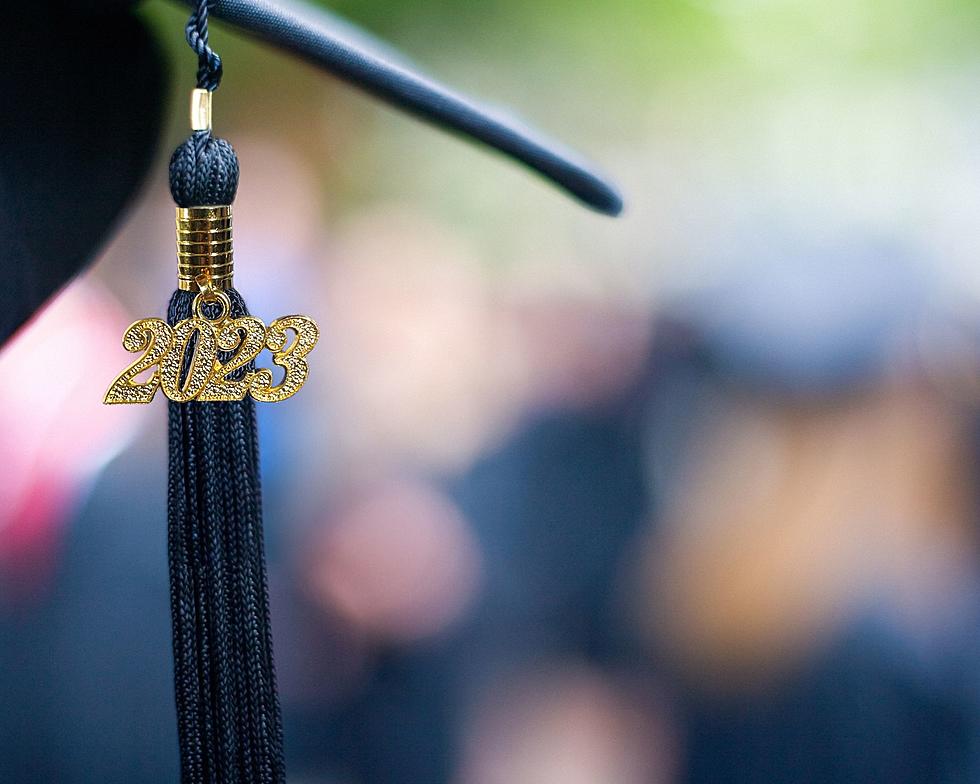 SUU To Honor Eight Valedictorians At Commencement Ceremony
Canva
Southern Utah University has set the Commencement Ceremony for Friday, April 28th at 8:30am. The ceremony will take place in the America First Event Center. Eight outstanding students have been chosen as valedictorians for the various areas of study. Valedictorians are honored for their academic excellence through out the time they spent on campus. Each has a unique story which has led to the recognition they will receive this Friday.
Andrew Hatch will represent SUU's Class of 2023 as the university valedictorian. Originally from Mesa, Arizona, Hatch will graduate with a degree in mechanical engineering with a minor in Spanish. Hatch has worked in the Tutoring Center for the last three years helping his fellow students with their assignments. This position has helped him discover his passion for helping others. Following graduation, Hatch intends to get a job in the engineering field and start working as soon as he can.
Holly Day has been named the 2023 valedictorian for the Dixie L. Leavitt School of Business. She is double majoring in business management and economics with a double minor in finance and Spanish. Originally from San Diego, California, Day is very active and spent her time skiing, hiking, and playing sports throughout her childhood. Her love of the outdoors and being active was one factor that drew her to SUU, as the surrounding area is full of outdoor activities. She will also graduate with a certificate in international business and plans to start working as a financial analyst after graduation.
Toby McMurray has been named the 2023 valedictorian for the College of Engineering and Computational Sciences. There are many reasons why McMurray chose to come to SUU, including his acceptance of a good scholarship. Following his attendance at the university, McMurray has grown to love SUU even more. McMurray also offers his gratitude to the rest of the 2023 CECS graduating class for their friendship and hard work, and his family for supporting him. He is graduating with a degree in mechanical engineering and plans to work with the United States Air Force as well as attend graduate school after graduation.
Sydney Bond has been named the 2023 valedictorian for the College of Health Sciences.
Bond is from Los Angeles, and wanted to leave California for school. After a quick search she found SUU's nursing program and fell in love with the University. She loves the outdoors and SUU's world's best backyard. She is graduating with a degree in nursing with a minor in human nutrition, and plans to work in southern Utah as a nurse after graduation.
Alexa Lord has been named the 2023 valedictorian for the Walter Maxwell Gibson College of Sciences. As the daughter of two SUU alumni, she fell in love with the community and the scenery as well as the basketball coaches. After a campus visit, Lord decided to attend SUU where she became a member of the women's basketball team and the president of the athlete advisory committee. Lord is graduating with a biology major and chemistry minor. After graduation, she plans to stay an extra year to continue playing basketball and work on a master's degree in business with a healthcare administration focus. She'll head to medical school soon after.
Breonna Perry has been named the 2023 valedictorian for the College of Performing and Visual Arts. Growing up in Brigham City, Utah, Perry's main hobby was ballet. She also enjoys hiking and being outdoors, which was part of the reason why she chose SUU. Perry hadn't done ceramics or visual art before coming to college, but was instantly enticed by it when she took a class at SUU. Perry is graduating with a degree in fine arts with an emphasis in ceramics and sculpture and a double minor in art history and CAD/CAM. She plans to begin working as an independent artist and start building her career after graduation.
Kourtney Gates has been named the 2023 valedictorian for the Beverley Taylor Sorenson College of Education and Human Development. Gates is from Greeley, Colorado and has always had a passion for school and education. While figuring out where to pursue her passion she toured SUU in her senior year of high school. She fell in love with SUU's campus and surrounding nature. Already impressed by the education program, the cozy, homey feeling in Cedar City took her by surprise and moved SUU to the top of her list. Gates is graduating with a degree in elementary education and has accepted a job at Three Peaks Elementary, in Cedar City. She'll begin teaching the third grade starting this fall.
Aspen English has been named the 2023 valedictorian for the College of Humanities and Social Sciences. English comes from a long line of T-Birds; her grandfather and her mother are SUU alumni. Additionally, her high school took yearly trips to the Utah Shakespeare Festival, leading her to fall in love with the campus and culture of SUU. English was born in North Carolina and has always loved reading and writing, and eventually decided to explore this passion at SUU. English is graduating with a double major degree in English with an emphasis in rhetoric and writing and strategic communication.
The Commencement Ceremony is free and open to the public, but graduates and their families will be given priority seating.
Foods You See At Every Graduation Party
While there is always room for "favorite foods", new additions, and change-ups, the following food items are a good representative sample of what you can expect at the typical gradation party.